A bank with a conscience and a close relationship with its clients
"Like = Help Your Charity"
Crédit Agricole Mutuel Pyrénées Gascogne was looking for a way to help the charity sector. We suggested it put a vote to its fans to choose the charities. Fans could help different charities win up to €5,000 simply by voting.
In order to help boost virality, users had to invite their friends to gain extra votes..
Result after 22 days:
9 000 new fans
7 250 qualified leads
Over 10,000 votes for the various charities
CA BUZZ video competitions!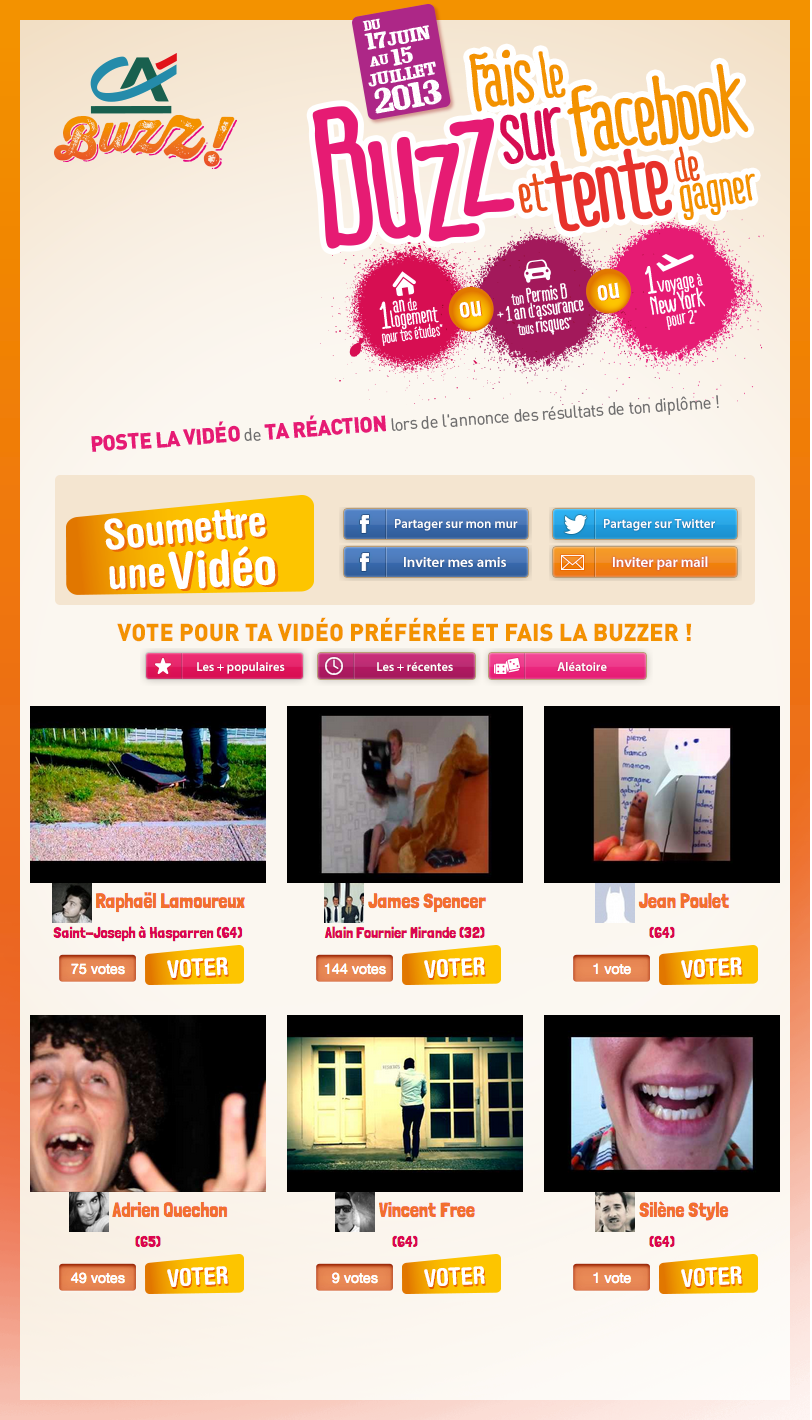 Following in the footsteps of a first successful operation, Crédit Agricole Mutuel Pyrénées Gascogne got in touch with us once again to set up a video competition aimed at students. Users were invited to film their reactions when receiving their degree results.
As soon as a user voted for a video, an Open Graph action was automatically posted on their wall to inform their friends who could then also potentially be encouraged to take part.
Register in seconds and enjoy a free 15-day trial!
[No credit card details required]